BROWSE APPS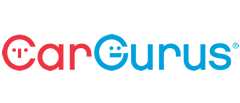 CarGurus auto classifieds
CarGurus offers dealers free listings, as well as a variety of premium advertising options. Join thousands of dealers that already receive connections from CarGurus and get your cars in front of the most ready-to-buy shoppers.
Features / Benefits
49 million unique monthly shoppers, the most of any auto marketplace.

The most transparent experience for users, with an active network of over 40,000 dealers.

CarGurus sorts organic search resuts by deal ratings, from great to overpriced.

CarGurus lets dealers list cars for free with optional add-on subscriptions.
Try DealerWebsites.com For Free
No Credit Card Required