Auto Shop /
Small Dealer

$39Per month

20 vehicles max

Auto shops that do not sell vehicles
do not have to display vehicle pages

Try for Free

Med / Large
Dealership

$49Per month

500 vehicles max

Need more than 500 vehicles?
Contact us for a custom quote!

Try for Free
Auto Shop /
Small Dealer

$390Per year

20 vehicles max

Auto shops that do not sell vehicles
do not have to display vehicle pages

Try for Free

Med / Large
Dealership

$490Per year

500 vehicles max

Need more than 500 vehicles?
Contact us for a custom quote

Try for Free
Facebook Marketing
We can syndicate your inventory with a Facebook feed compatible with Facebook automated Inventory Ads (Paid - optional). You pay for any ad spend directly to Facebook. Minimum $5.00 per day

$25.00 per month
Free with any paid plan!
Custom Logo Design
We will create a brand new logo for your automotive company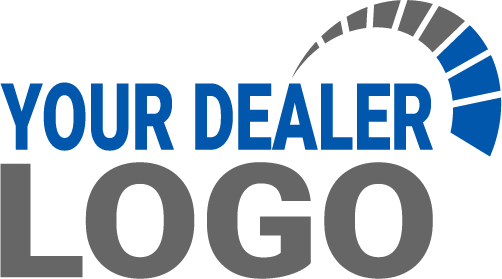 $39.00
Free with any paid plan!
Custom Email
Add custom @yourdomain.com email addresses from Rackspace

$3.00 per month ea.
or $36.00 per year.
Pricing FAQs
Here are some frequently asked questions about our pricing. If you don't see the answers that you need, just let us know.
click to view
On the plans, what do you mean by the maximum number of vehicles?
That is referring to the maximum number of vehicles you can keep in inventory at any given time
Do I need to pay extra for hosting?
No, all hosting is included on the best hosting platform available, Microsoft Azure.
Do you include custom @mydomain email addresses?
We are a reseller for custom emails from Rackspace. The cost is very competitive, only $3.00 per month or $36.00 per year - per email account.
Do you charge for DMS integration / importing inventory?
DMS integration is included for most major DMS vendors in all paid plans. We can set up automated nightly imports for any DMS that can send an inventory data file via FTP.
Does the price include help with customization?
Yes, we are glad to help anytime. You can also schedule a free website build / screenshare session by going to: https://calendly.com/dealerwebsites/custom-website-build and we can customize your website while you watch / learn.
Is a custom domain name included?
We recommend that dealers register and control their own domain name, which should be your intellectual property. Some providers are quick to register a domain on your behalf, only to reluctantly release it (sometimes months later) if you decide to use a different provider. Domain names are inexpensive (around $15.00 per year or less) and you do not need hosting or any extras. We will be glad to help you set it up. Our favorite registrar is GoDaddy but you can use any registrar you want. We can also register a domain for you if you absolutely prefer that. The cost in that case is $20.00 per year.
Do I need to pay for an SSL certificate?
Your website will be SSL secured through Cloudflare and you will not need to provide / purchase a separate certificate.
What is not included in the free trial?
The free trial is limited to 14 days and 50 vehicles in inventory at any given time. This should be plenty of time to build a custom site and determine if our platform is right for you before adding a credit card and choosing a paid plan. Exceptions and or time extensions will be considered if requested.
Do you charge extra for inventory exports?
Inventory exports are included in all paid plans. We can set up exports to most major free and paid classified websites.
Do you include a logo?
If you don't have an automotive logo for your business, we recommend having a logo professionally designed. For an affordable logo, we recommend AutoLogos.com. The base package is only $39.00, includes source files, and if you purchase a logo at AutoLogos.com, we will credit 100% of your purchase towards any paid plan. If you have an existing logo but it is not sized correctly, not in your preferred color scheme, needs the background removed, etc., we can clean up your logo at no charge.
Do you charge extra for design changes?
Our application will allow you to create an unlimited amount of layouts / design changes at no extra charge. Again we are glad to help as well.
Can I upgrade to a higher vehicle count plan later?
Absolutely, you can upgrade to a higher vehicle count plan at any time.
Will the price I pay ever increase?
As long as your subscription is not cancelled due to non-payment, your pricing will stay the same for subsequent renewals. You can also cancel at any time.
Support
Includes all the support you need to manage your online presence
click to view
We value long term relationships and want to see your automotive company or dealership be successful. We have a Help Desk with short, video tutorials and documentation that cover the majority of our application and provide hands on help anytime as well. We have a built in messaging system integrated in our app and have over 10 years of satisfied customers, including many that are still with us from our start. We try to be as responsive as possible and treat your emergencies as our own. We are confidant that you will be more than satisfied, but we are happy to provide customer references as well.
Try DealerWebsites.com For Free
No Credit Card Required