BROWSE APPS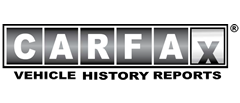 CarFax
Get vehicle history reports from the brand most car buyers already know and trust.
Features / Benefits
Join thousands of dealerships already using CARFAX

Remove the biggest barrier to a sale – doubt – by taking advantage of our respected brand.

17 fays faster turn for cars marketed with a CarFax vehicle history report.

CarFax has a 96% brand awareness with consumers!
Try DealerWebsites.com For Free
No Credit Card Required